Omaha Film Event is the home for information about the film events produced by Bruce Crawford. Crawford's passionate advocacy of cinema's greatest moments has provided moviegoers in Omaha and elsewhere with evenings they won't soon forget. Click here for more information about his many past successes.
---
"Bruce..thanks for all you do to preserve and respect the American Movie. You have done a wonderful job and it is no wonder Leonard Maltin thinks so highly of you."
-Jean Picker Firstenberg
CEO and Director of the American Film Institute.
"Bruce, you have definitely created a prestigious and equally fun cinematic environment."
- Todd Wiener, Motion Picture Archivist/UCLA Film and Television Archive
"Film buff supreme Bruce Crawford has been staging wonderful film events in Omaha for quite some time, with these enchanted evenings he's put together, with a number of celebrity participants as special guests."
Leonard Maltin, Film Critic, Historian and author.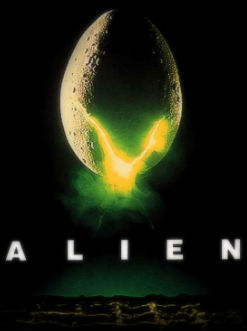 Omaha, Nebraska, film historian Bruce Crawford will present as his 42nd tribute to classic films the 1979 classic thriller "ALIEN". The film will be screened on Friday, May 25th 2018 at 7pm at Joslyn Art Museum, 2200 Dodge Street, Omaha, Nebraska. Special guest will be actress Veronica Cartwright who played navigation officer Lambert in the film. For more information visit the upcoming events page.