Upcoming Events: (Updated April 25, 2018).
Omaha, Nebraska, film historian Bruce Crawford will present as his 42nd tribute to classic films the 1979 classic thriller ALIEN.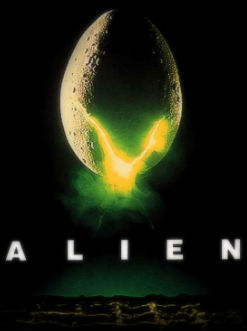 The film will be screened on Friday, May 25th 2018 at 7pm at Joslyn Art Museum, 2200 Dodge Street, Omaha, Nebraska. Special guest will be actress Veronica Cartwright who played navigation officer Lambert in the film.

Miss Cartwright will speak before the screening and tell of the making of this iconic film. There will also be a meet and greet and autographing for the fans.
This event marks 26 years since Crawford started hosting film legends and the classic films they worked on. ALIEN has become one of the most popular science fiction thrillers in cinema history and spawned nearly 40 years of sequels.
Tickets to hear and meet Miss Cartwright are $24 and can be purchased at the customer service counters of all Omaha-area Hy Vee food stores and go on sale Wednesday, April 26th. For more information call (402) 932-7200 Tickets are not sold by the Joslyn Art Museum. Proceeds will benefit the Nebraska Kidney Association.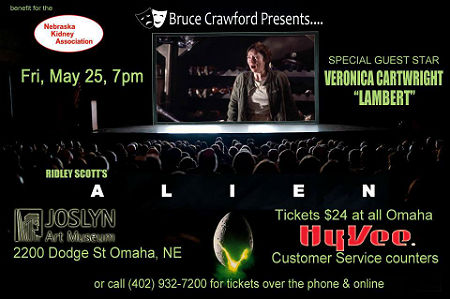 See you May 25th for ALIEN !!