Photo Tour: Field of Dreams Page 3.
Jason Burns and Dwier Brown as he signs a baseball for a fan.



Mr. and Mrs Tim Balvanz pose with our guest.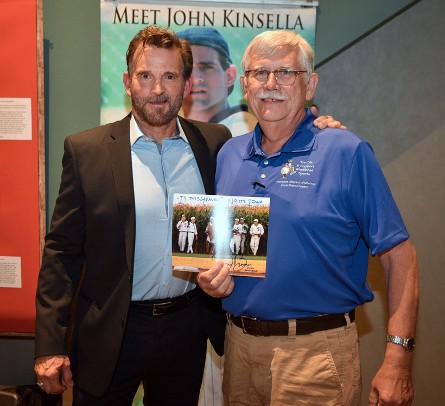 ..A fan brought a photo for Dwier to sign.


.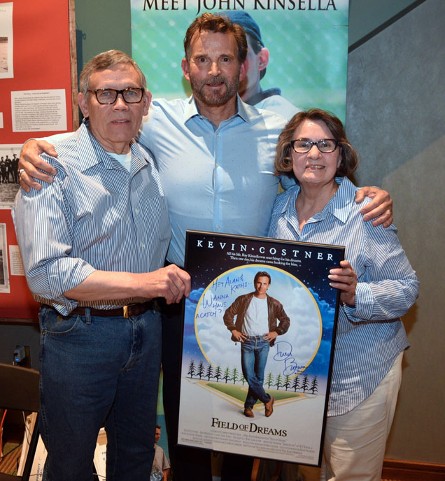 Fans posing with a poster from the film.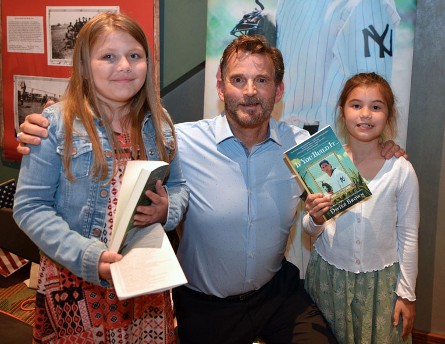 Fans of all ages attended.






Nieces of event assistant Tammi Cisler volunteered their help.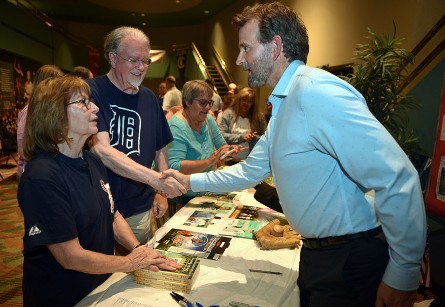 The line for autographs went for 2 hours.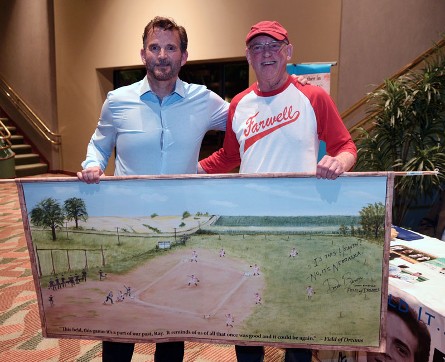 Dwier poses with long time fan Randy Lukasiewicz.






.Kurt Bush and Bruce Crawford and Dwier with Judi Morinelli
at the end of a great night.
All photos courtesy of Roger Humphries Photography