Photo Tour: FORBIDDEN PLANET Page 3
The audience watches the space craft landing scenes on the big screen.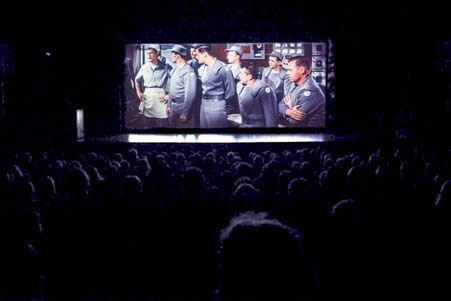 Bob Dix on the big screen, third from the left.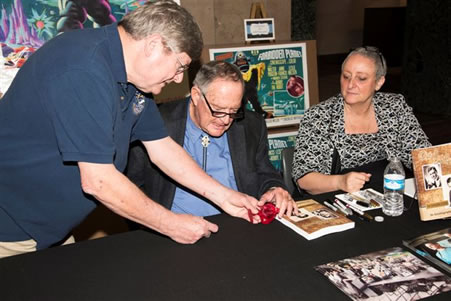 Fans bring memorabilia for Bob to see.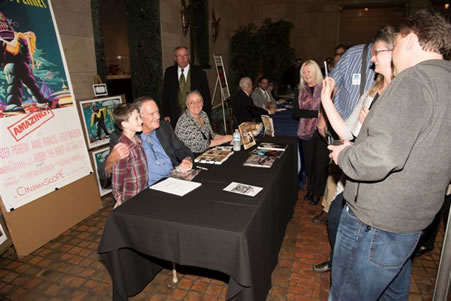 A young fan poses for a photo during the autograph session.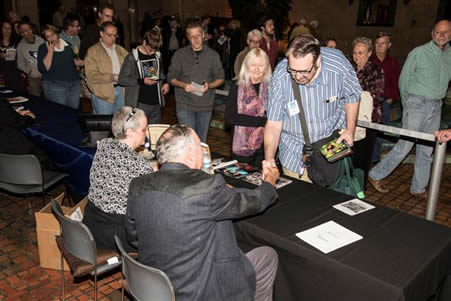 The autograph line was long and many fans met with the Dix's.
Photos by Steve Gray and Mike Hansen.



Go to the main Past Events page.