Photo Tour: The Miracle Worker Page 2 .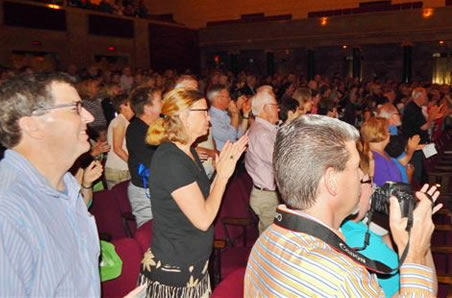 A rousing standing ovation for Patty.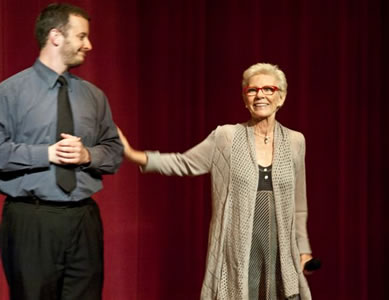 Sign interpreter Mike LeGreca and Patty Duke on stage.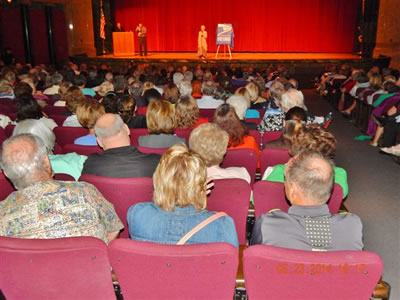 A very attentive audience listens to Patty.

Patty was most touched by the audience reception she received.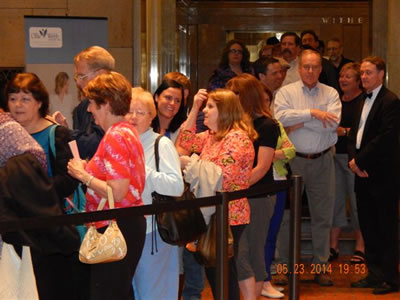 A most enthusiastic crowd looking forward to meeting Patty.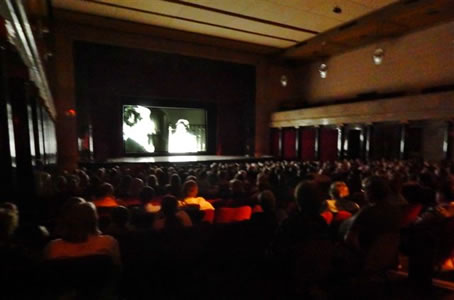 The film on the screen as seen from the back of the theater.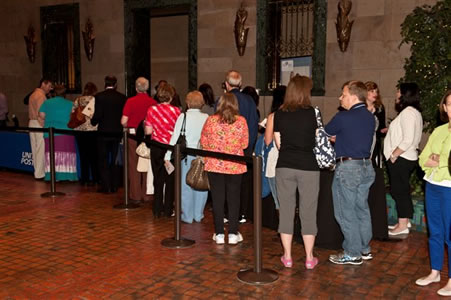 The long line of well wishers for Patty Duke.
Photos by Steve Gray and Michael Beacom