Photo Tour: Britt Festival Concerts.
Britt Festival Orchestra members playing in Jacksonville Oregon,
on street corners through out the town.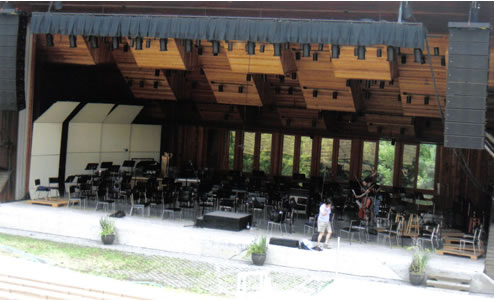 The amphitheater for the concerts where the great film music from Alfred Hitchcock films and others will be performed.
Bruce talks to the pre concert audience on the music of Bernard Herrmann and Miklos Rozsa.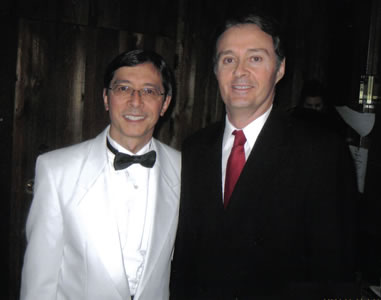 Conductor Peter Bay and Bruce.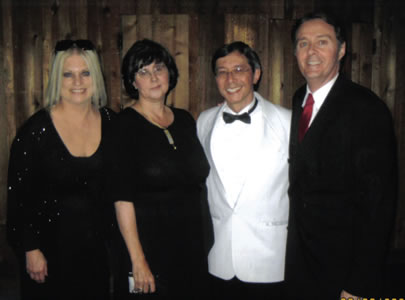 Judi Morinelli and Angela Warren with Peter Bay and Bruce.
Judi and Bruce stand by the Peter Britt bronze sculpture.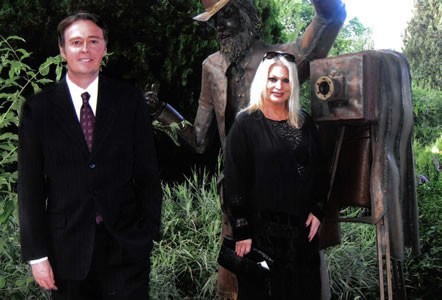 Bruce and Judi with the bronze statue.
Bruce on stage introducing the music. Actress Kim Novak, who lives in the area, was in the audience as Bruce spoke on the Herrmann score to her film VERTIGO.
Vicki Rosette, Executive Director Rick Hood and Bow Seltzer of the Britt Orchestra, with Bruce and Judi at the after concerts party.