Photo Tour: Oz page 1.
Bruce Crawford, Elizabeth and Jerry Maren in the limo.
Limo arrival.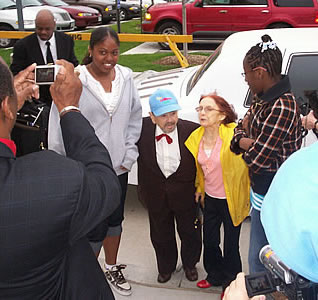 Husker football legend, Johnny Rogers takes a photo of Jerry and Elizabeth with Johnny's daughters.
Dan Rishling, Jerry and Elizabeth Maren, with Johnny Rogers and Bruce.
Oz re enactors from the Rose Theater greet the guests.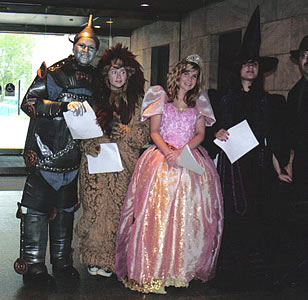 Rose Theater Oz actors.
Miss Pre Teen Nebraska, Stacie Craighead and Cassandra Beacom.