Photo Tour: THE SEARCHERS Page 2.
Tim Neal, CEO of the National Kidney Foundation of Nebraska.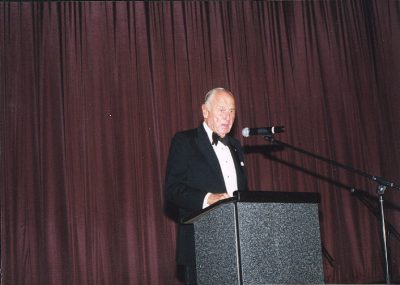 A.C. Lyles takes the podium.
A.C. Lyles captivates the audience.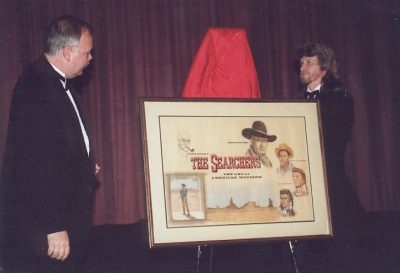 Tim Neal and Mike Hansen unveil commemorative artwork.
Ermal Williamson as John Wayne.
The Saddle Tramp Gang performs.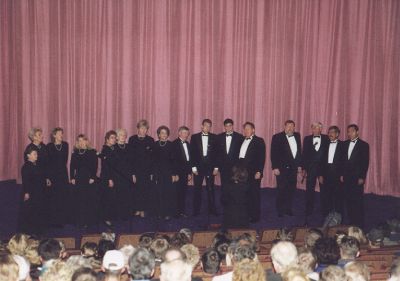 Omaha Symphonic Chorus - directed by Cina Crisara.