Photo Tour: SOMEWHERE IN TIME Page 2
CEO of the Nebraska Kidney Association, Tim Neal welcomes the audience.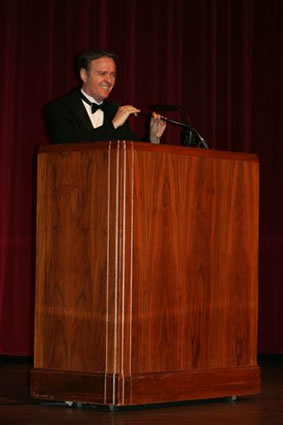 Bruce Crawford discusses the film.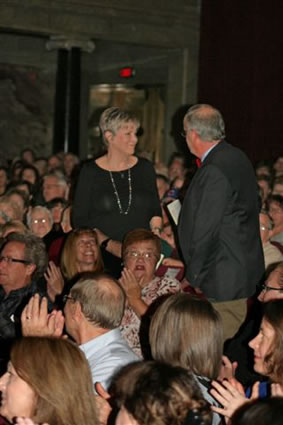 Event sponsors Jerry and Patti Gress take a bow.
Bruce welcomes Jane to the podium.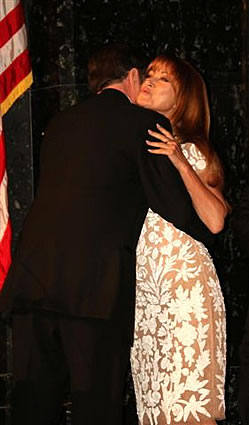 Jane gives a hug to Bruce.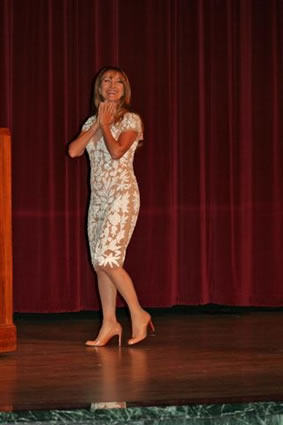 Jane on stage.
Jane speaks of her co star and friend, Christopher Reeve.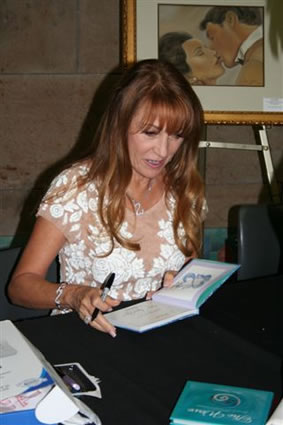 Jane begins to sign her books and art prints for a marathon autographing session!
.