Photo Tour: THE SPY WHO LOVED ME Page 1.
Re enactors join Andrea and Tim Neal.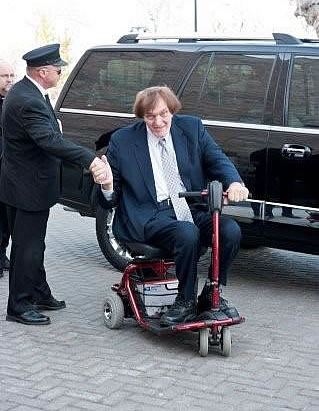 Richard Kiel arrives.

Bruce Crawford and Richard Kiel.

Bruce inside the Joslyn.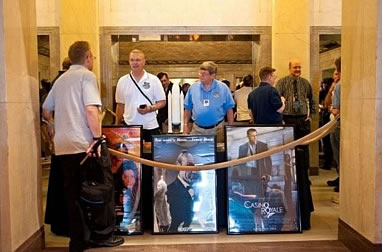 The Fort Crook Chapter of the International Modelers Society and their James Bond memorabilia.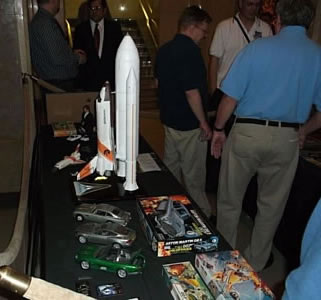 Bond cars and other models from the films.

The fans gather at the doors.