Photo Tour: THE TIME MACHINE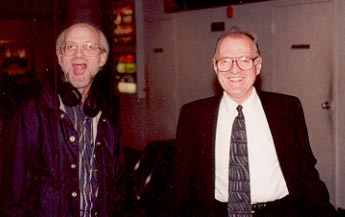 Videographer Roger Speakman and Cinema Center manager Gerry Greeno await the arrival of the guests!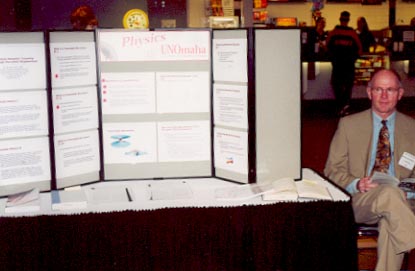 Dr. Jack Kasher and his display on the theory of time travel.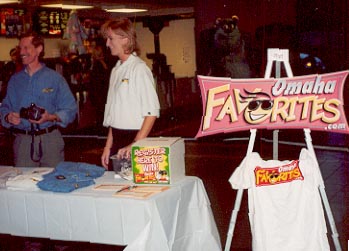 Local website OmahaFavorites.com and their t-shirt contest display in the lobby.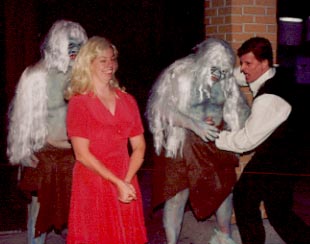 Re-enactors portraying Morlocks and Weena and The Time Traveler outside the theatre awaiting the arrival of the guests.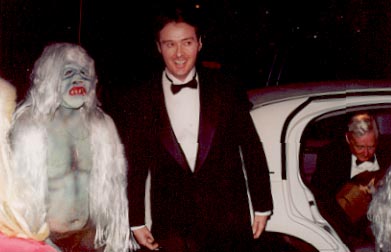 Bruce Crawford departs limousine with the guests arrival.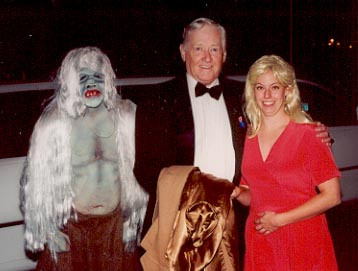 Alan Young is greeted by a Morlock and Weena!
Bruce Crawford enters the theatre.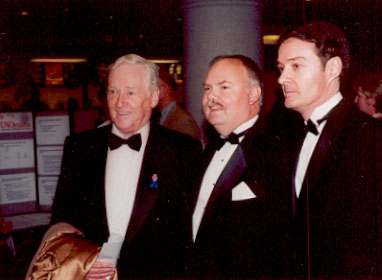 Alan Young, National Kidney Foundation of Nebraska CEO Tim Neal and Bruce Crawford prepare for an unforgettable evening.